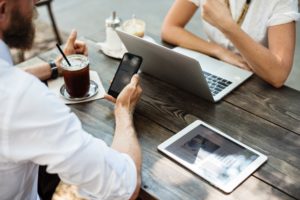 $10 off any course with discount code: Free10
Welcome, simply choose the type of course you want, Live or Self-Directed, and on the check-out screen enter the discount code Free10. Unless the course costs more than $10, or you purchase additional courses, we will not need any billing information. The discount may only be used once per person. Please do not create multiple accounts – these will be deleted and the CEUs voided.
Our CEU courses are AARC approved and accepted throughout the United States. The live courses are approved just as if you are in the room with us and no tests are required. However, you must take them during the times posted on the Course Schedule. Self-directed courses may be taken anytime, but require you to pass a post-test.
Special Offer:
If you like our courses and want to save money, consider buying an All Access Pass. This allows you to take all of our CEU courses, both live and self-directed, for 365 days from purchase for $129. You can use the Free10 discount to save $10 on an All Access Pass, but that code can only be used once. If you use it to get a free course then you can't use it on an All Access Pass.
Note: Pre-recorded "live" CEUs are not accepted in KS. They will be counted as self-directed.
Please see the instructions page for a quick video on how to take the courses.